PRESET
Store and Organize all your Preset files.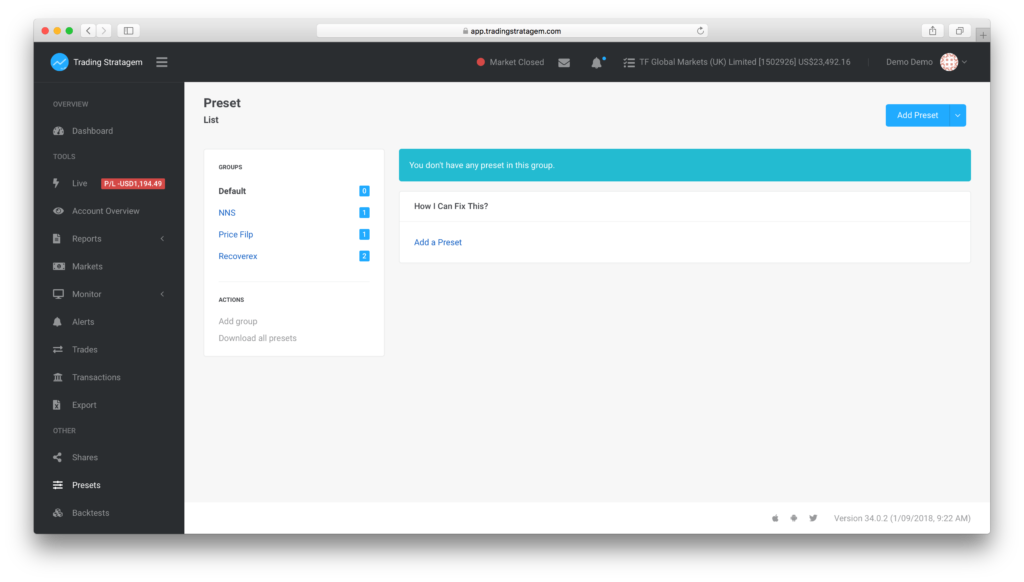 PRESETS LIST
You can organize your Expert Advisor and Indicator Preset files into groups. You can add important information like associate strategy and version number. It is also possible to share the Preset file with other people with one link.
CHECK YOUR PRESETS
Thanks to Trading Stratagem you can check your Presets online and quickly see what is inside each of your Presets. Preset files are parsed and the settings are organized to make it easy to read.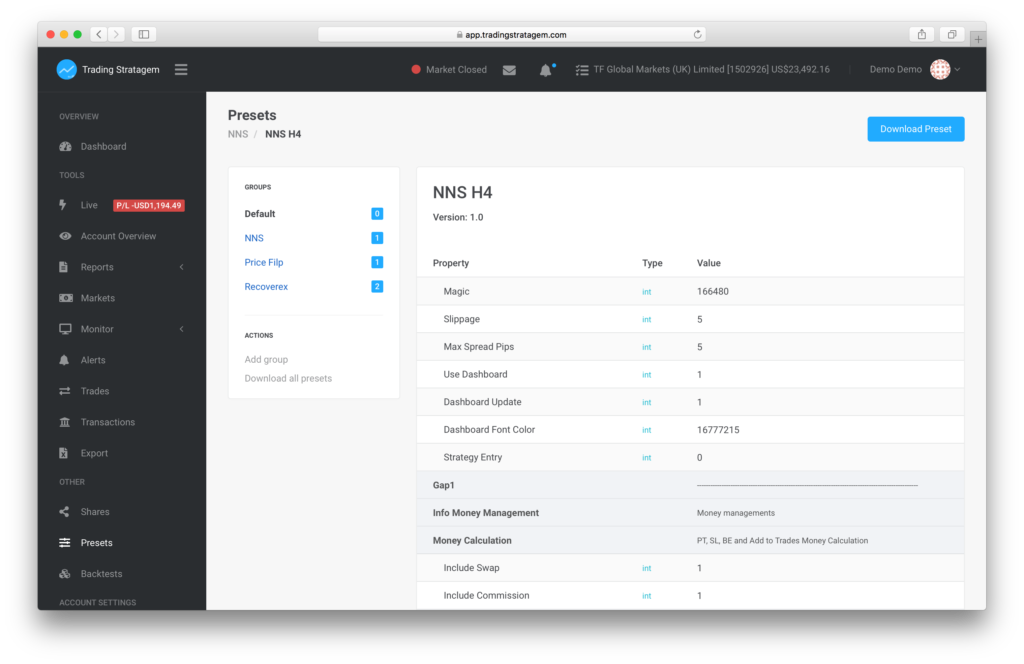 FEATURES
Trading Stratagem will help you manage your Preset files in the right way
ORGANIZE
Easily find your Preset files thanks to the groups management
VIEW
View your Preset files online thanks to the preview page
DOWNLOAD
Download a single Preset file or all your Presets file in a zip file
SHARE
Share your Preset files in just  one click and see statistics of view and downloads
RESPONSIVE LAYOUT
You can view your Preset files from any device thanks to the responsive layout
ALL IN ONE PLACE
With Trading Stratagem you can safely store all your presets file in one place